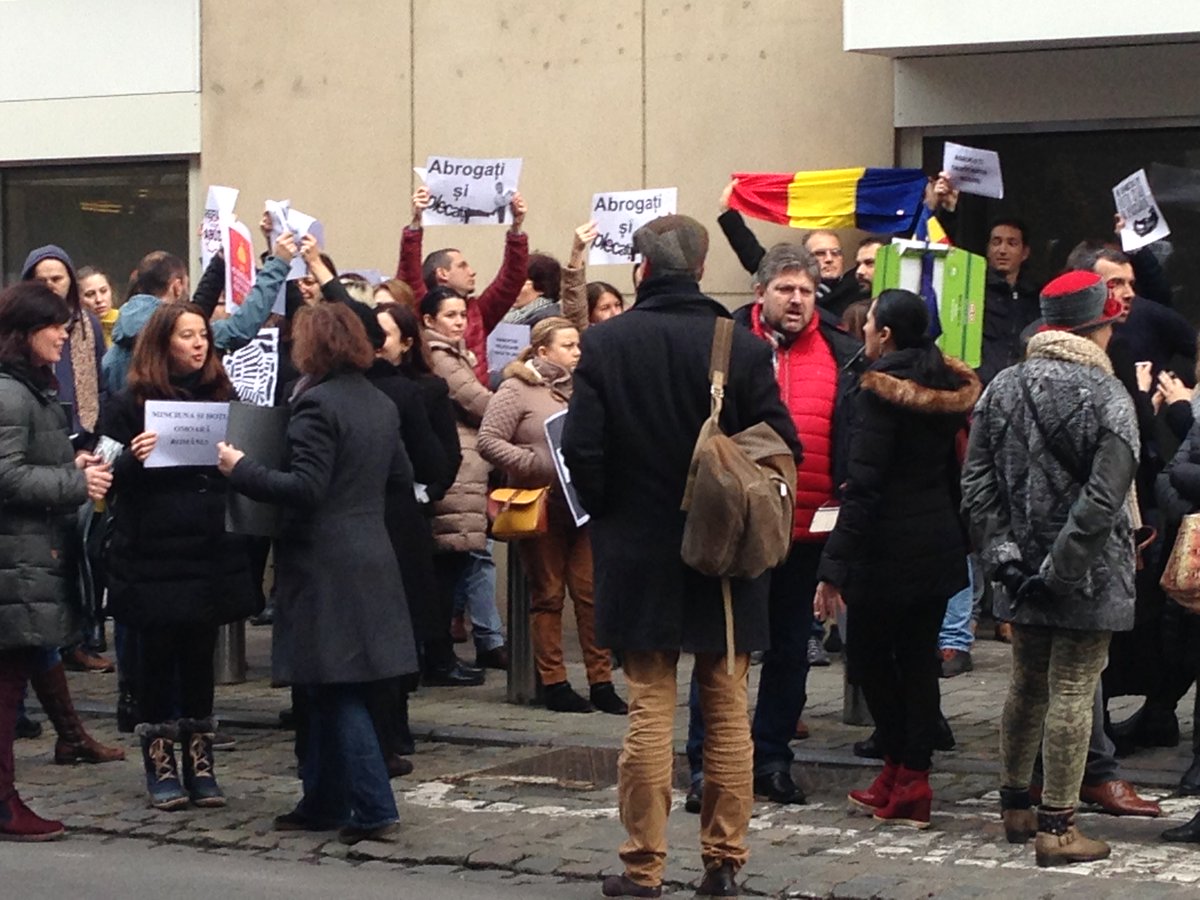 Romanians on the streets to raise slogans of resign and resign has echoed allover Bucharest. In other cities protests were big in Cluj, Sibiu, Iasi, and Timisoara, another a counter-demonstration in Bucharest outside the presidential palace.
The mass protests started last month when the centre-left government passed an emergency decree that would have watered down laws that punish official corruption.
Prime Minister Sorin Grindeanu withdrew the decree after the biggest street protests since communism ended in 1989.
Many thousands of Romanians in freezing temperatures came to streets to protest for a 13th consecutive day, demanding the resignation of the government for trying to curb the fight against corruption. Nearly 60,000 people on Sunday gathered in Victory Square in the capital, Bucharest, according to local media estimations.
The emergency decree decriminalised criminal punishments for conflict of interest, work negligence and abuse of power cases in which the financial damage is valued at less than $48,000.
Justice Minister Florin Lordache resigned last week over widespread public anger.
Media agencies